Here at Head & Heal, we're a farm first.
We started out as an organic veggie farm named Main Street Farms more than ten years ago. The dream of the school-teacher-turned-farmer, Allan, was to grow the healthiest vegetables to offer at fair prices to school systems and the local community. All of those organic, regenerative practices and philosophies he lived and farmed by were brought into his and Karli's dream of growing and processing hemp when it was added into the crop rotation in 2018. It takes a lot of work (year 'round!) to make a farm our size hum - and stay profitable - and we couldn't do it without the farmers working behind the scenes. They plant, weed, harvest and sell our veggies throughout upstate NY, and they also trim and dry the hemp for our CBD products.
In honor of National Farmers Day on October 12th, we're highlighting the people that work in the heat, cold, snow and rain to grow the healthy plants that are the backbone of our business: the farm crew! Learn a little bit more about our quirky crew here, and head to our Instagram to see videos we made with these characters. Enjoy!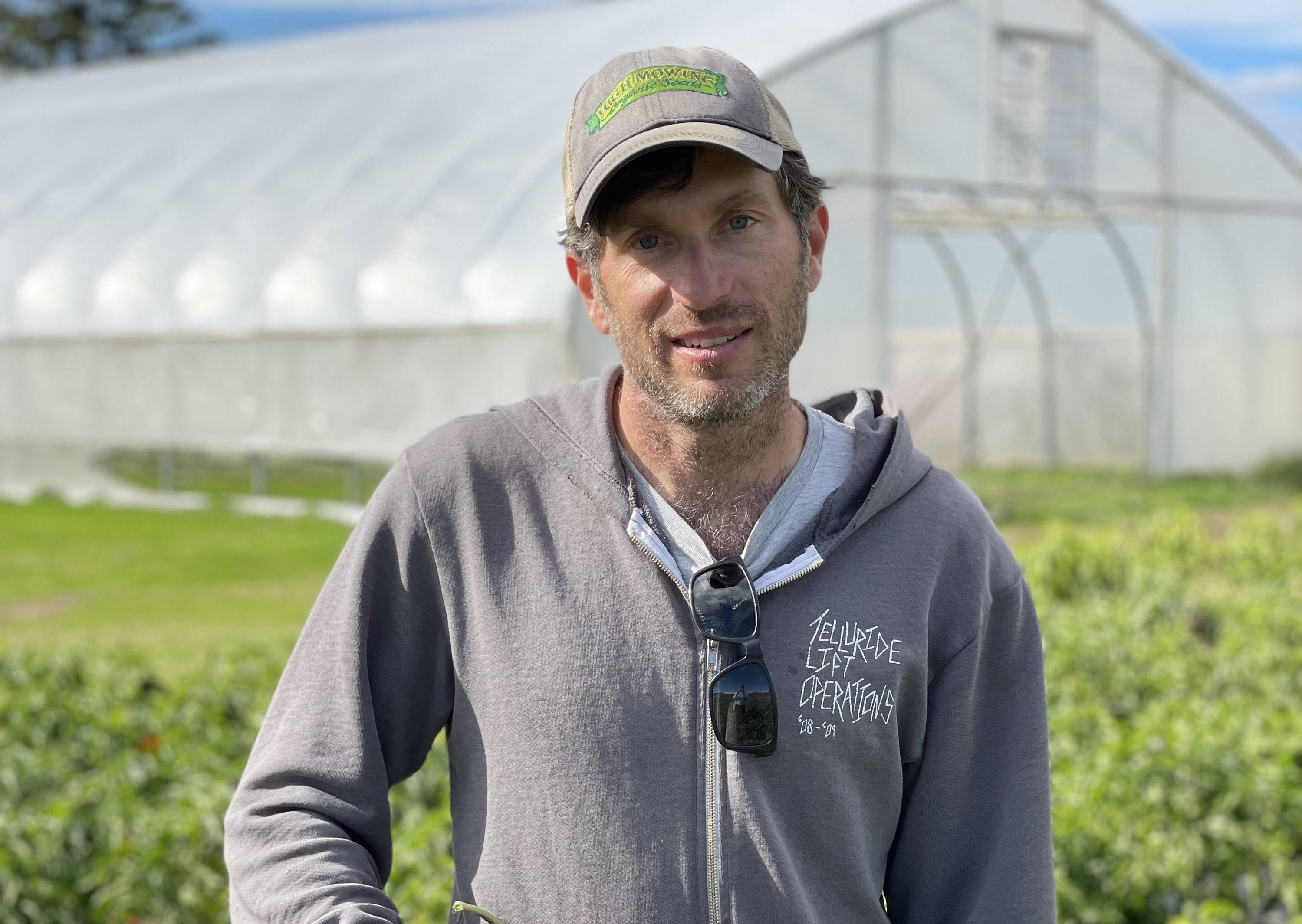 Bret and his wife Stephanie have been farming in the greater Binghamton area for over 10 years. After years of farming beside each other, Bret and Allan decided to join forces last year to focus on growing massive amounts of quality veggies together.
"I really love working with our crew here every day and it's a beautiful spot on top of a hill - we have incredible views. And working with the hemp attracts a whole lot of interesting and unique people - and with the hemp company, it's like a really fun environment to be in and a good community to be a part of."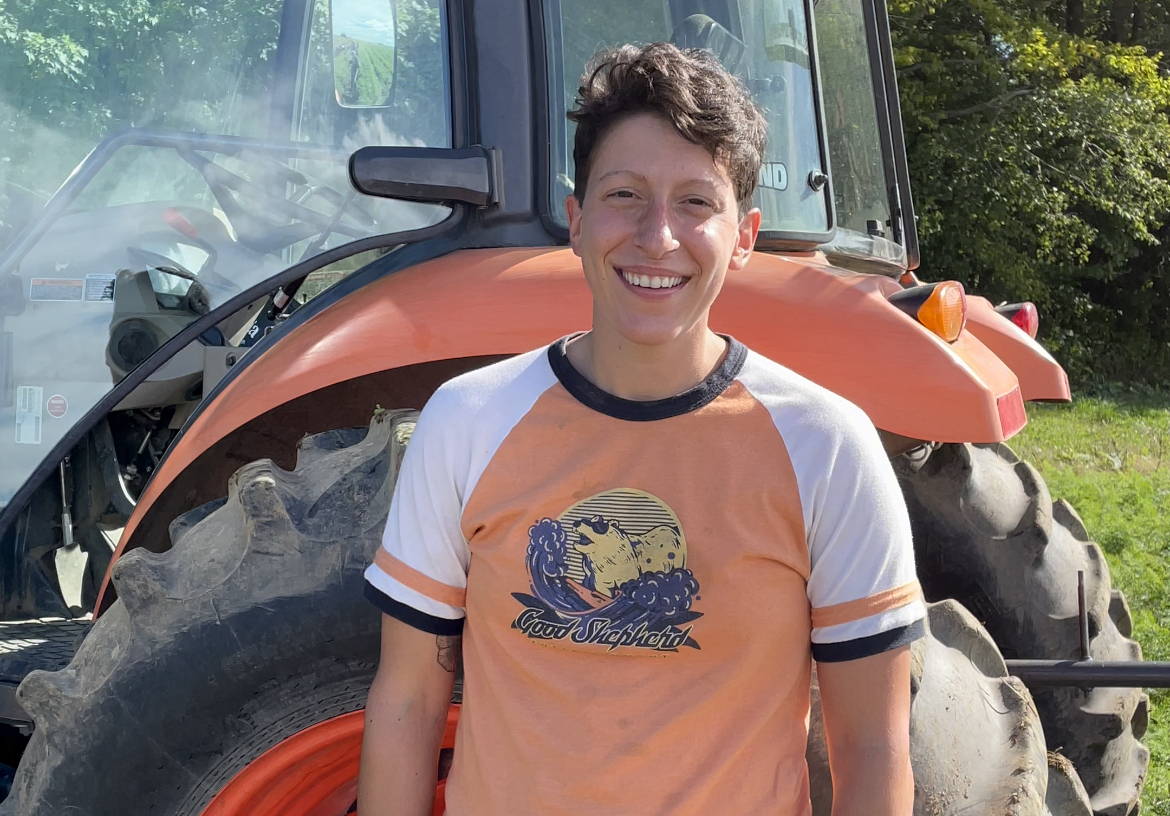 Lou was raised in the swamps of Spencer, NY and has been part of our farm crew for 3 years now. Their favorite tasks include cultivating medicinal plants, pruning tomatoes, and entertaining the crew with vegetable puns. Lou has also worked in mental health focusing on LGBTQIAA youth communities.
"My favorite thing about working here is that I get to work with a bunch of other very experienced farmers and we look out for each other and we help each other, and that is really cool, I haven't found that at any other farm. I got into farming totally by accident, and I ended up at this specific farm because several of my friends were farming here and they told me this was a really special place."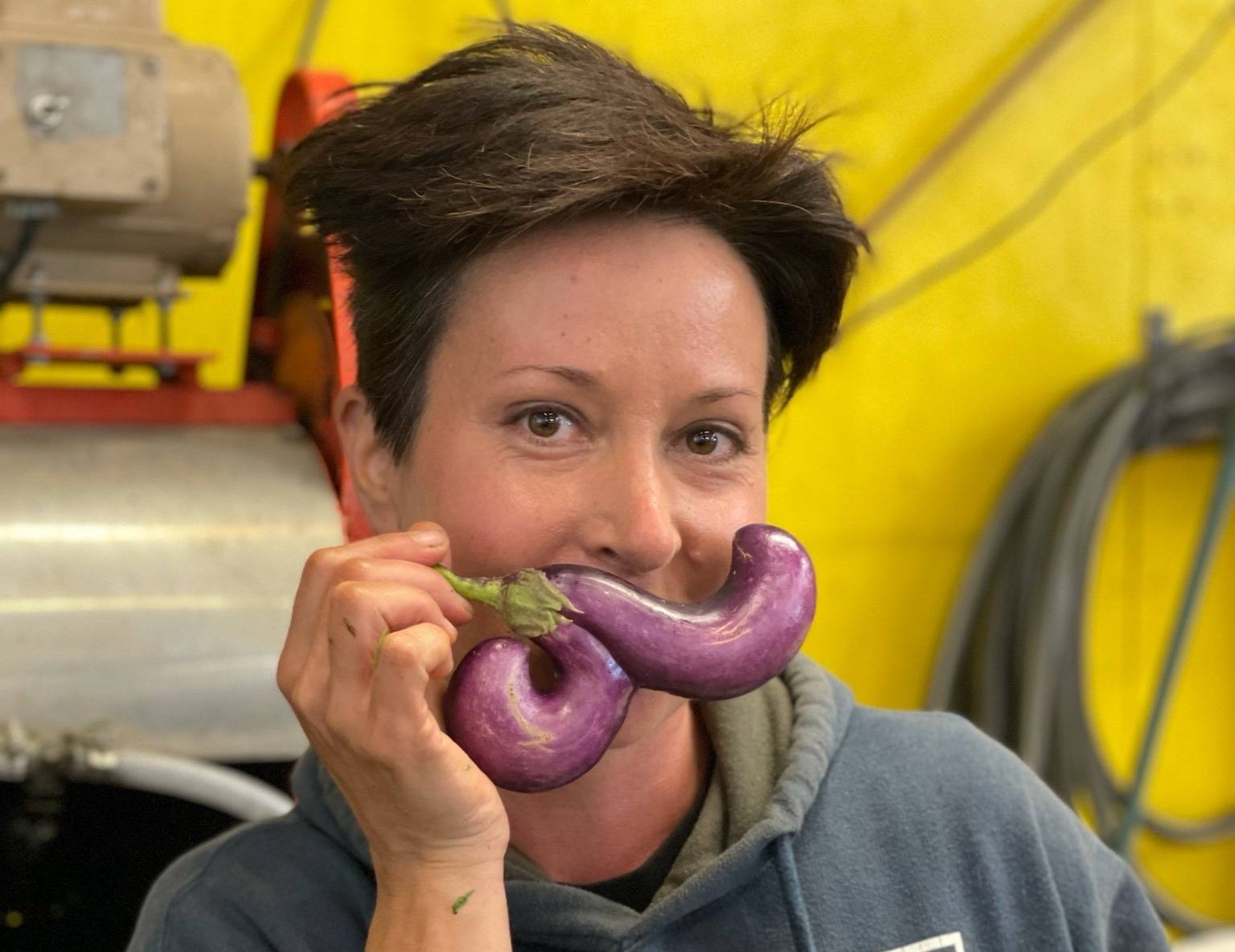 Alison has been working at the farm for a little over a year. She works in the office, packshed, farm, and farmers markets. She was an administrative assistant at Ithaca College/Cornell combined for more than 15 years before joining our team. She grew up in Candy, NY and now lives in Cortland.
"For about 20 years I worked at a desk job and I started daydreaming out the window about having a job outside - so I contacted Allan and Karli and started working part time at first and now I work here all the time. One of my favorite things is when we're up on the farm working hard. The skies are amazing, everyone is a team player, it's just an amazing place to work."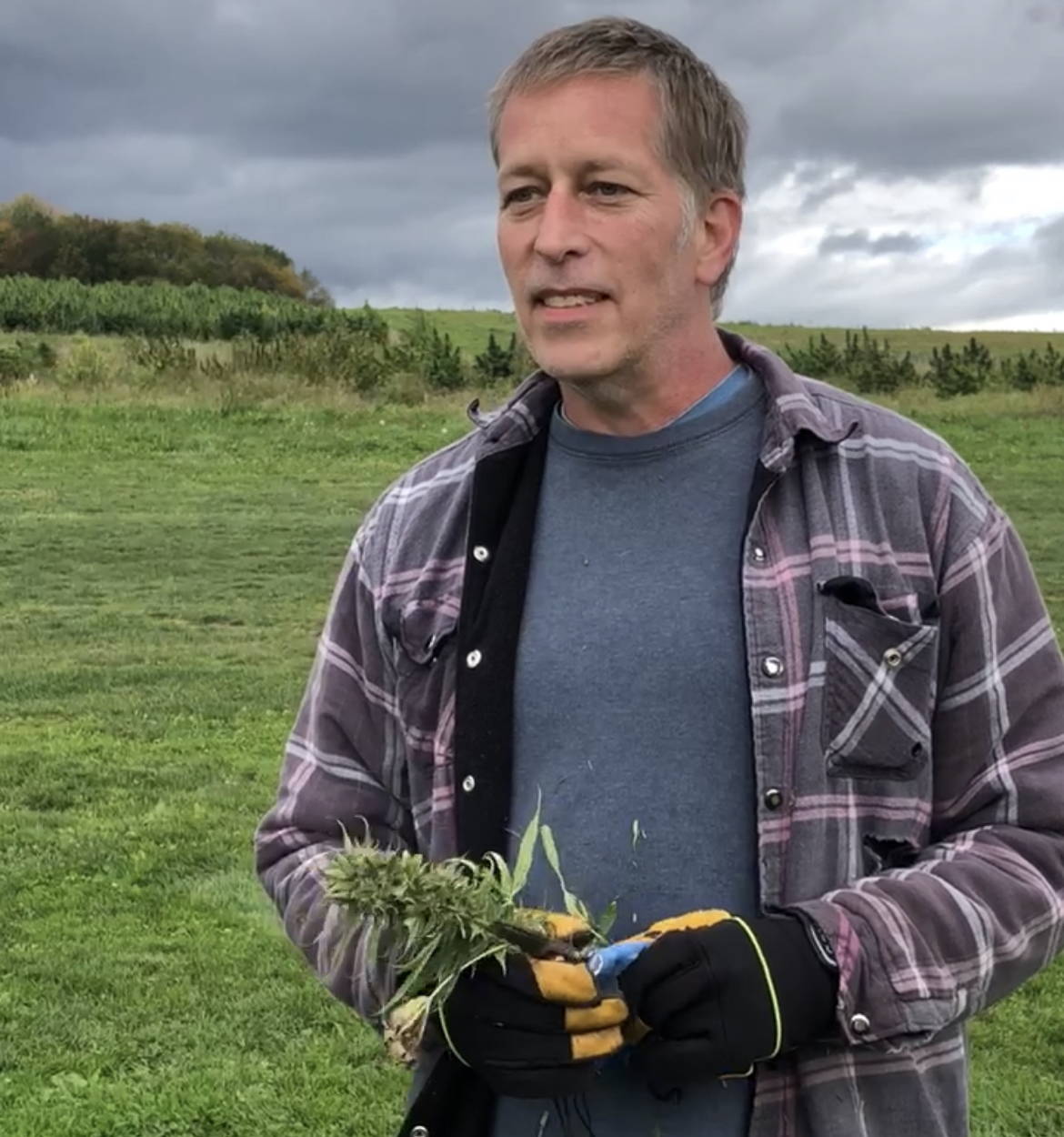 Mark has been working here for just over a year on the farm and at farmers markets. Originally a Jersey boy, he's lived all over; about 20 years in Florida, 2 years in Hawaii and now settled back in Syracuse. He worked in the medical field and also as a massage therapist, so alternative medicine has been a big part of his life.
"There's a couple of things [that are my favorite about working here]. Seeing the effect of the products that's being produced on the people– I work at the farmers market so I get to talk to the customers and the clients. I think the farm is healing. That's part of it: the plant medicine, the connection the people have here to supporting the community and the people, the workers who work here, it's just fantastic. That's probably what led me here.
"And the second best is being out in the fields, being able to trim the hemp. You really feel the love that goes into the plants, like the fact that they are hand-harvested… It's a good group of people! I actually also work with the vegetables so I have been harvesting the vegetables, too!"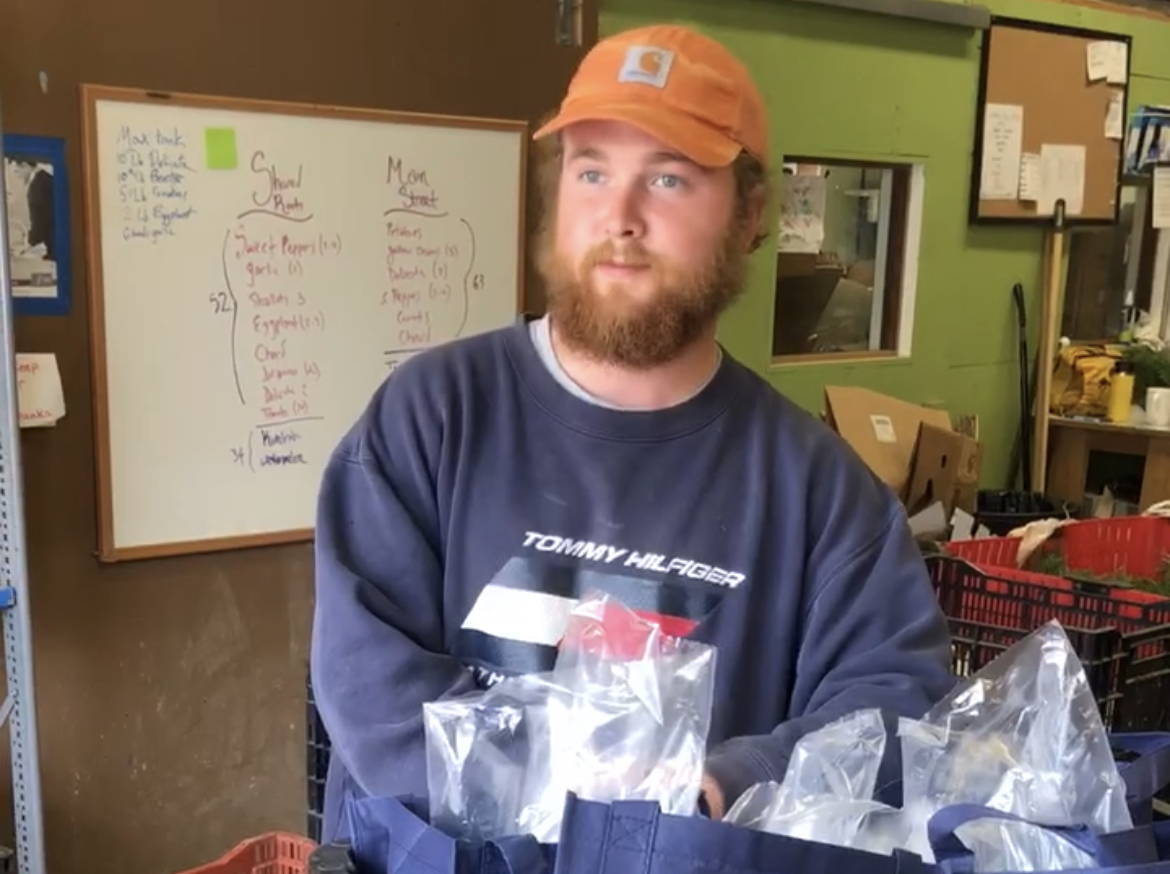 Alec has been at the farm for about a year. After going to college for agriculture for one year in Missouri, he moved to the area to get hands-on experience working in hemp. He now works on the farm, in the packshed, at farmers markets and in the shipping warehouse.
"My favorite part of working here is just the feeling of family that this place brings from working with everyone on all aspects of the job."