Skin benefits of Black Birch bark
Betula lenta, or Black Birch, is a native tree species found throughout much of eastern North America and also referred to as Sweet birch or Cherry birch. The twigs, when scraped, have a strong scent of wintergreen due to methyl salicylate, which is produced in the bark. When applied topically, methyl salicylate reduces inflammation and pain, increases blood circulation and helps with arthritis.
We added birch-infused MCT oil to our CBD Balm with Black Birch to help relieve pain in muscles, joints and minor skin issues. Anti-inflammatory oils can also change the way the body reacts to bug bites, reducing the itch. In the summer this balm comes in especially handy for sunburns and pesky insect bites! We slather it on the affected area and breath in the forest smell as the plants work their magic.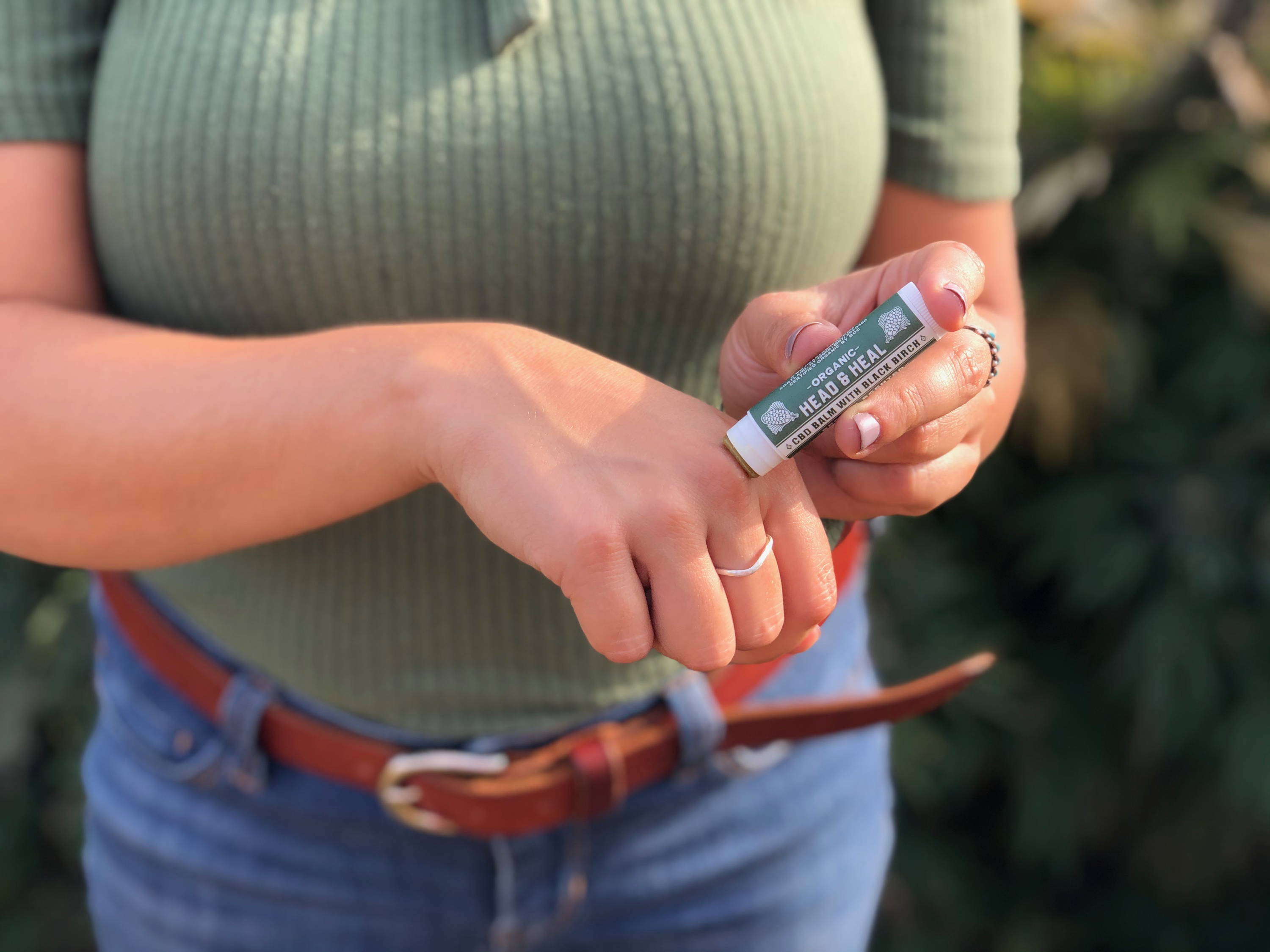 And we're picky about our plants, so we source the black birch from Healing Spirits Herb Farm in Avoca, New York. This Finger Lakes farm grows organic herbs which are then hand-picked, solar dried, and hand-processed; making them the highest in quality.
You might know of methyl salicylate because it's often formulated into products like Bengay and IcyHot to soothe aching muscles. At one point, the black birch was the only source of oil of wintergreen, an essential oil known for its antibacterial, antifungal, antiviral, insecticidal, and antioxidant properties. And if you look even further back, we know that Native American shamans used birch bark pastes to relieve inflammatory skin conditions and swelling of wounds. Birch bark's ability to both tone and tighten skin, as well as to drive excess fluid from soft tissues, has made it a favorite of herbalists for centuries.
Click on image to enlarge
Shop CMD Balm with Black Birch in two sizes!
Disclaimer: The following statements are meant to be educational and not diagnose, treat, cure, or prevent any disease. These statements are not approved by the FDA. Always consult with your doctor before making any changes to your medication.