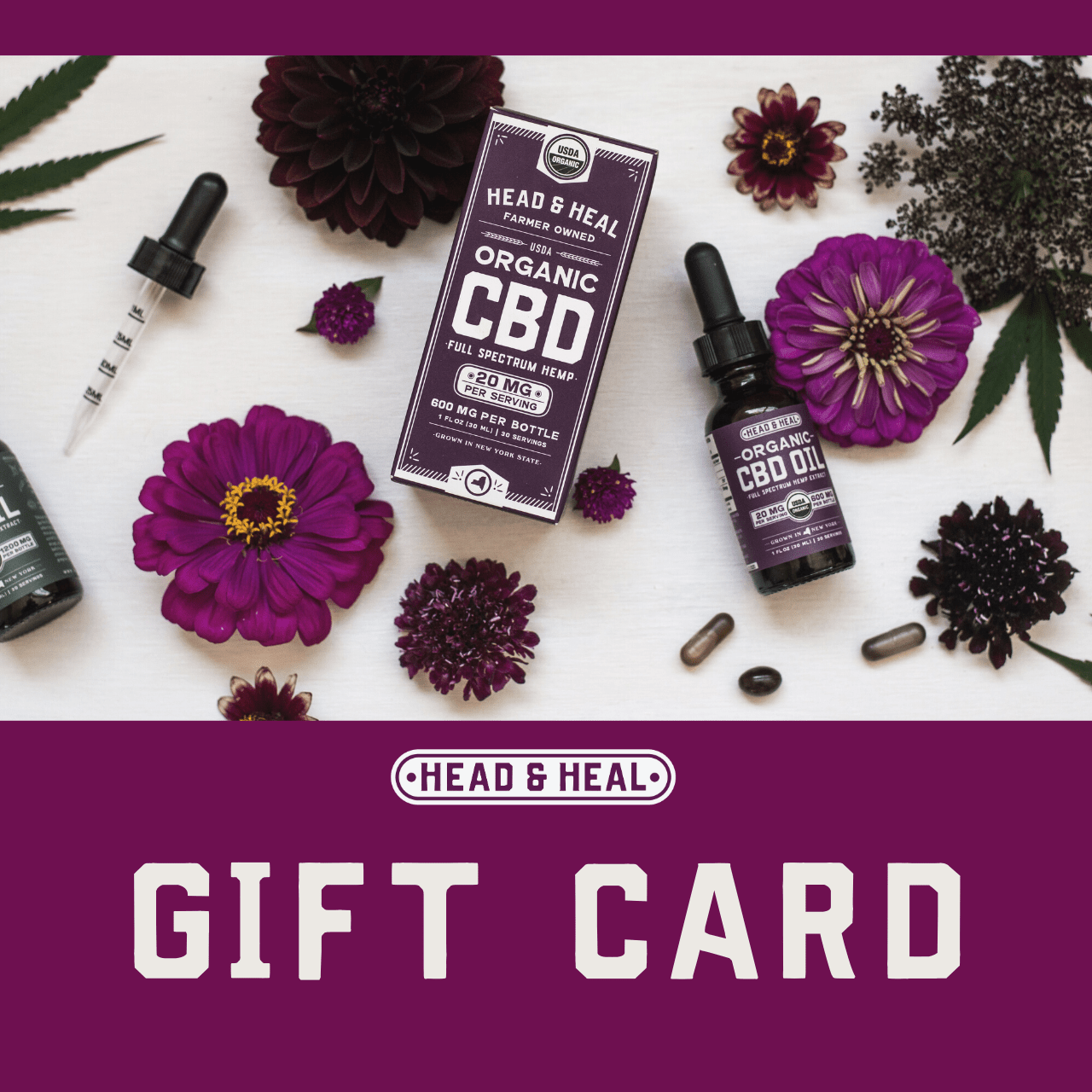 Head & Heal Gift Certificate
Give your loved ones the gift of CBD! This is a virtual gift certificate. Gift cards can be used online only.
The gift certificate will be sent to you via email after you complete purchase. You can then share it with the recipient whenever you are ready. 
Head & Heal Gift Certificate