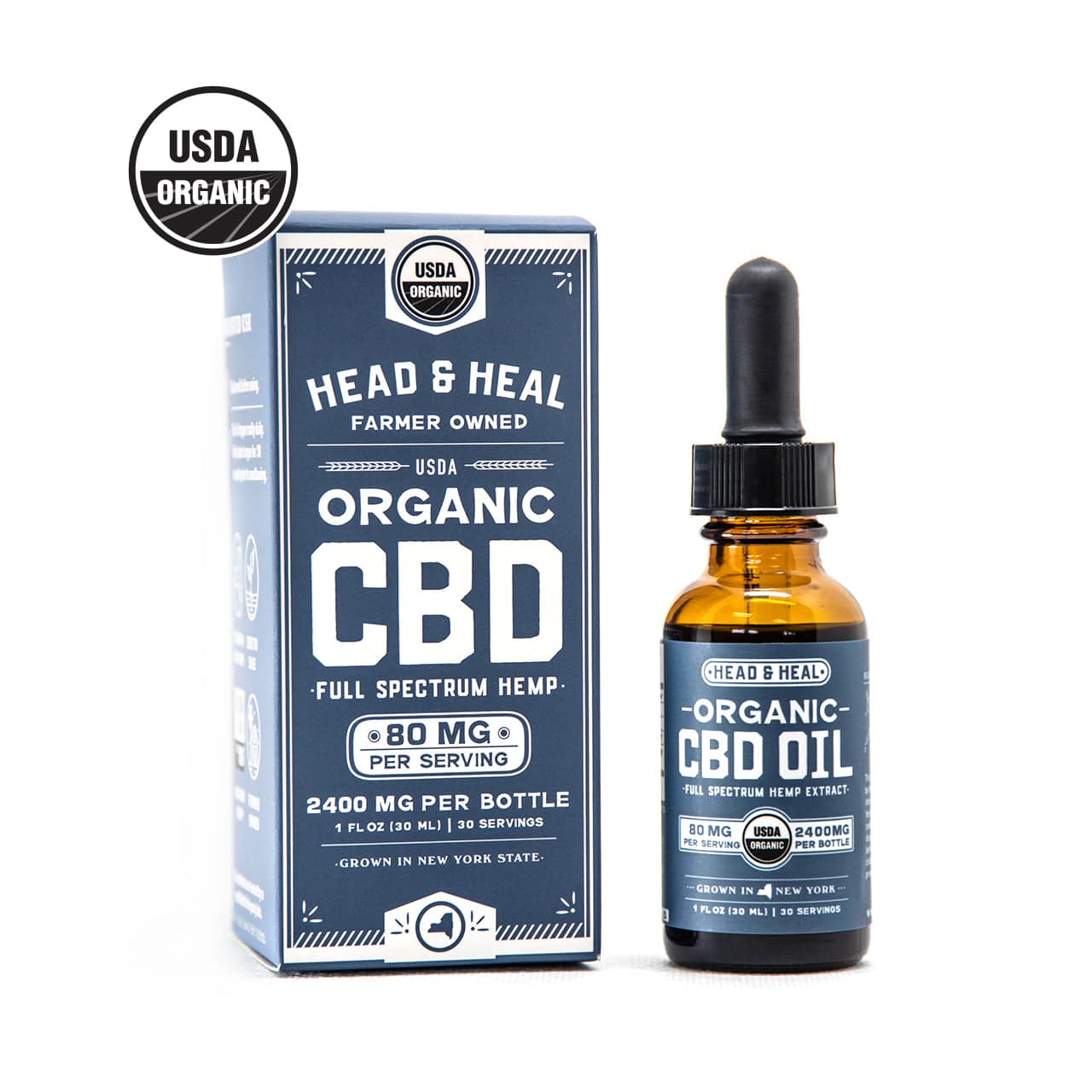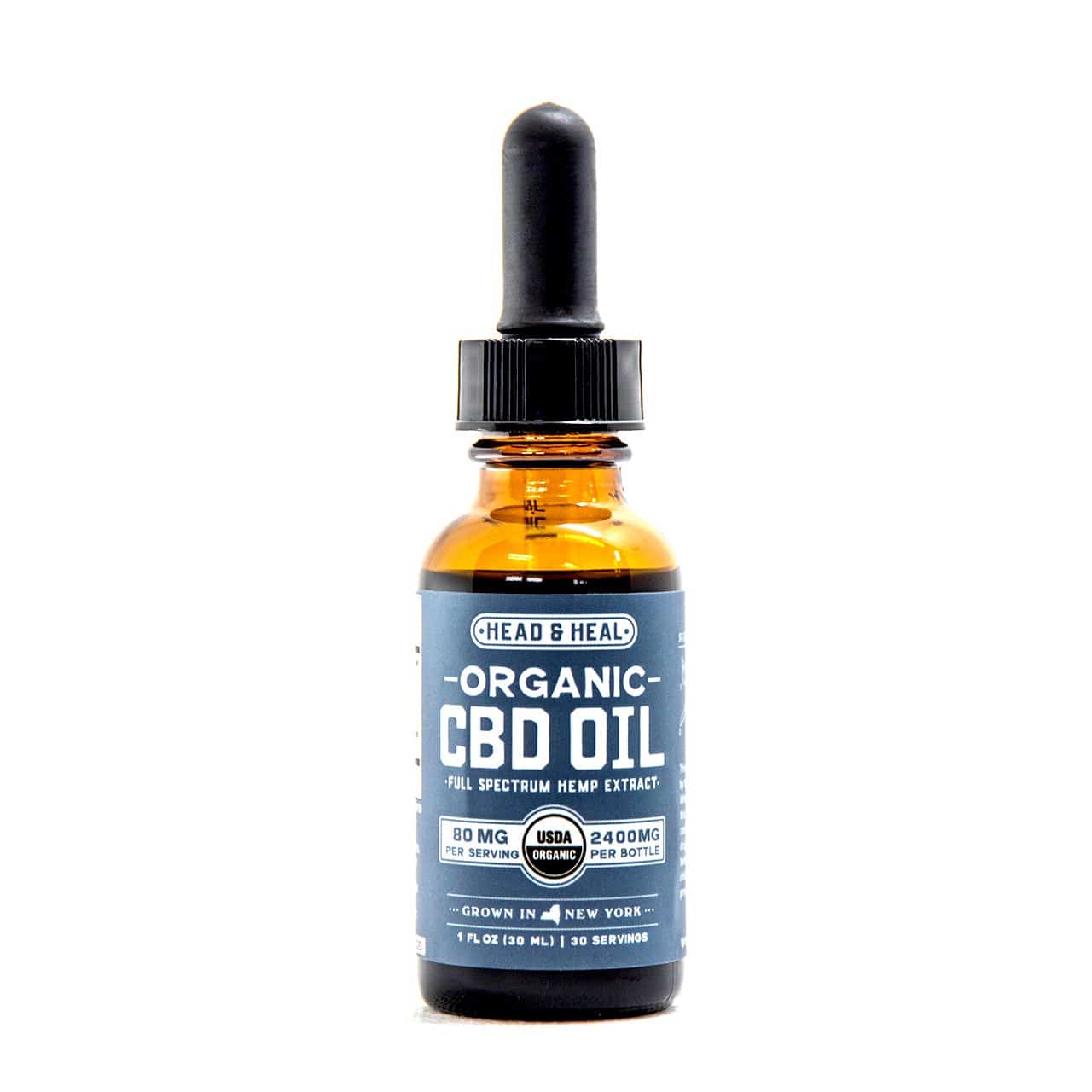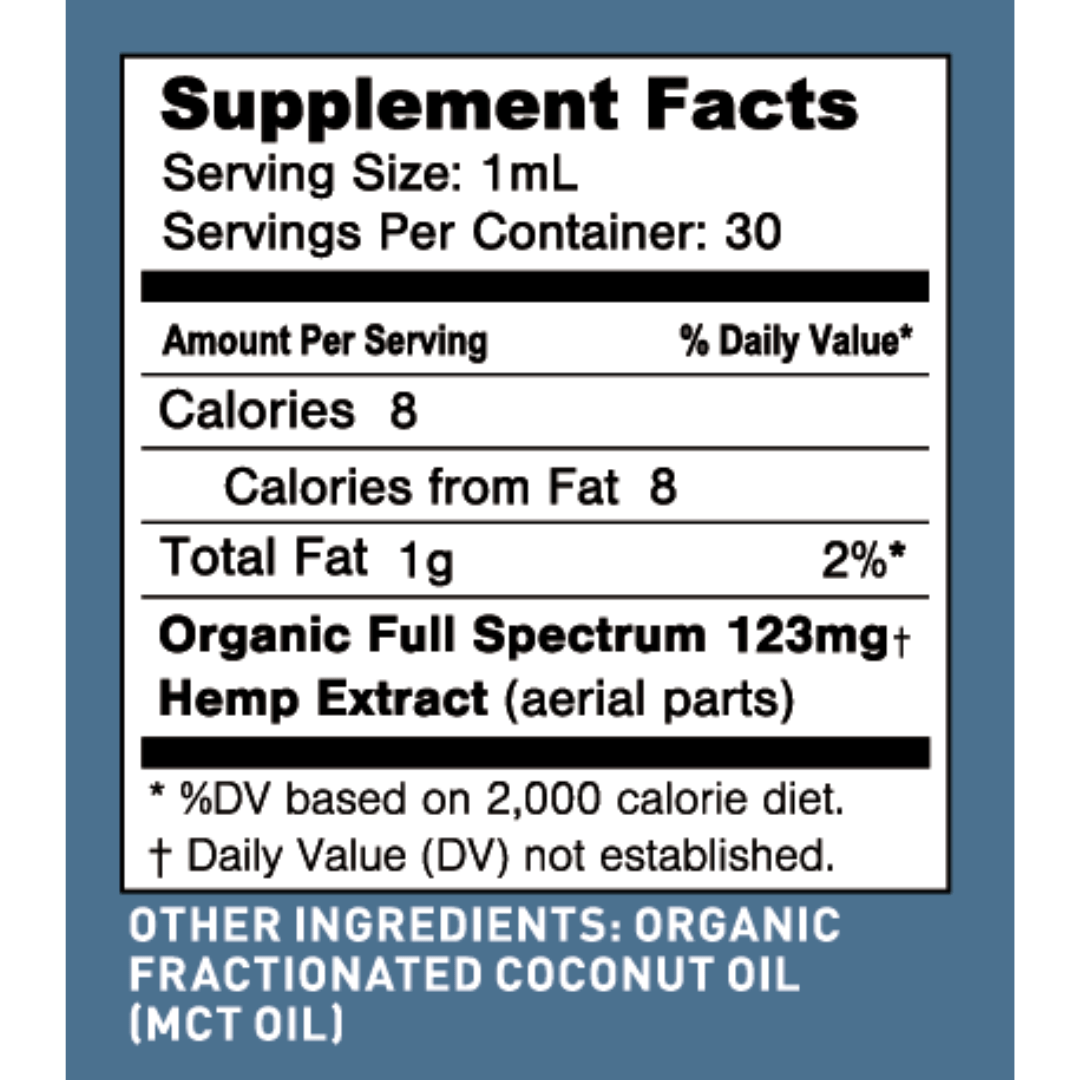 Our strongest concentration CBD oil. Made with our USDA Certified Organic Full Spectrum CBD Oil and Organic Certified MCT Oil.

2400mg CBD per bottle
80mg CBD per dropper
30 droppers per bottle
There are 30 droppers per bottle, so if you take a dropper every day, this bottle should last a month. 
Additional Information
How to Use
With Head & Heal, you're going straight to the source - we grow, process, and bottle all of our products right on our farm. Our philosophy is rooted in supporting the health of both people and the planet, which is why we produce sustainable and high quality CBD oil that you can trust, day in and day out.
Product Specs
2400mg CBD per bottle
80mg CBD per serving
Contains only naturally-occurring terpenes
30 servings per bottle
Unflavored
Extracted utilizing USDA Organic Sugar Cane Ethanol
All hemp grown on our farm in Cortland, NY
Flavor: earthy/grassy
Certifications
USDA Certified Organic
Non GMO
Contains less than 0.3% THC.
The most important thing with CBD is consistency. Find a time of the day when CBD fits into your routine.
Our droppers have measurement lines on them at .25 ml, .5 ml, .75 ml, and 1 ml.
1 full dropper is equal to 1 ml.
There is 80 mg of CBD in 1 ml.
To use, place 1 ml of oil in your mouth then swallow.
Make sure to take CBD everyday.
It can take 3 weeks for CBD to build up in your bloodstream, so we recommend taking it consistently for 3 weeks before making a judgement.
There are 30 full droppers of CBD in 1 bottle, so a bottle should last about a month.
COMMON QUESTIONS?
I'm new to CBD. Where should I start?
We recommend starting with the 600mg CBD Oil (the purple one!). 1 dropper is equal to 20mg. Start with 20mg per day for a week and see how you feel. If you don't feel the results you're looking for you can increase to 2 full droppers a day.
How long does it take to feel CBD?
Some people feel impacts immediately, but for the most part it takes 3 weeks for CBD to enter your bloodstream. We recommend taking CBD for a full month before making a judgement on whether or not it works for you.
Will I fail a drug test when taking CBD?
Yes, overtime, it is possible to fail a drug test when taking CBD. Our products do contain trace amounts of THC (<.3%) that will show up on a drug test. If you want to take CBD and your work does not allow THC, we recommend speaking with your employer before consuming CBD.
What is the difference between each of the CBD options?
Each CBD oil has a different potency of CBD. With each bottle, we double the strength/potency of the CBD in the bottle. As you increase in strength, the cost per milligram of CBD goes down, so it is more affordable to buy higher concentrations of CBD. For more info about the difference between the CBD oils, click here.