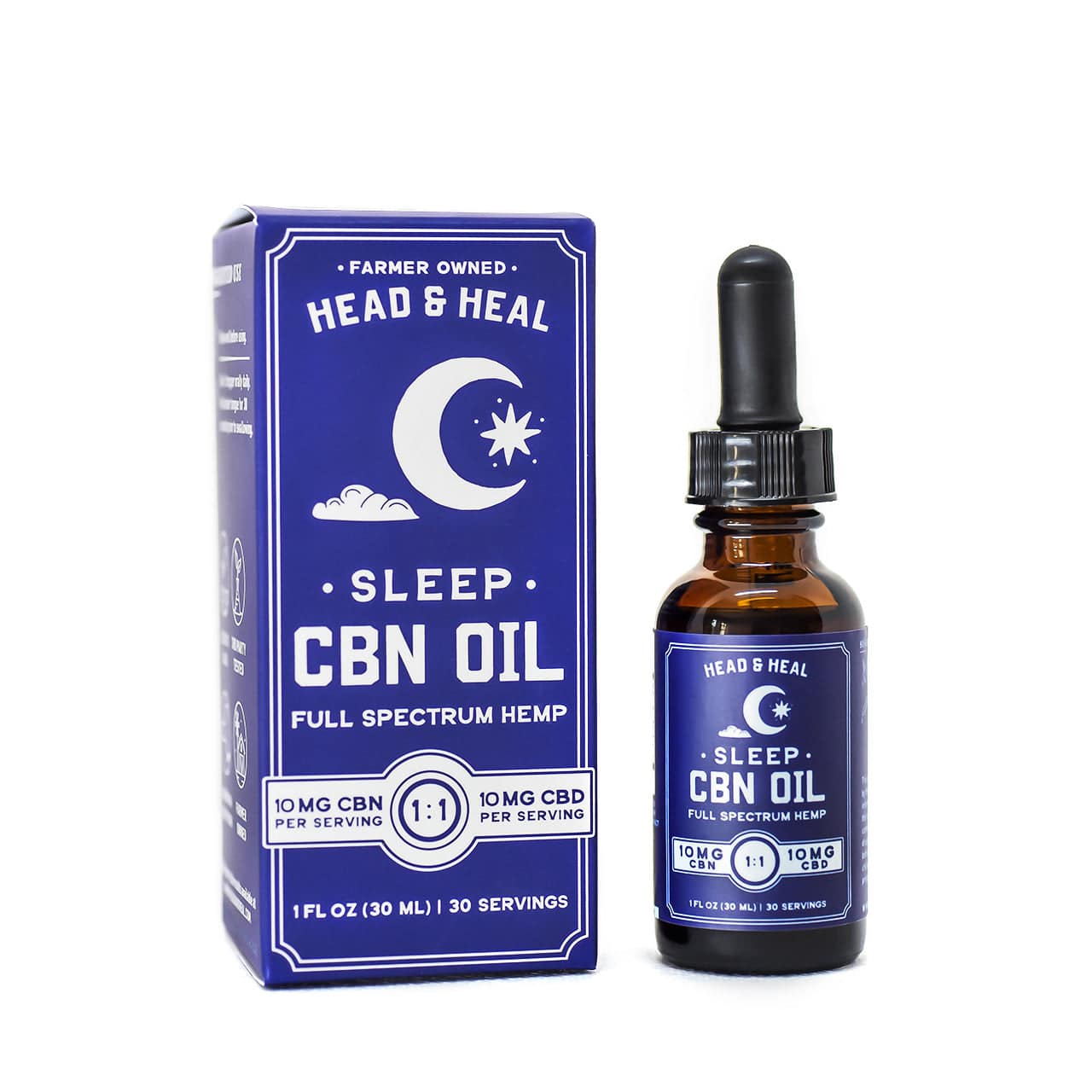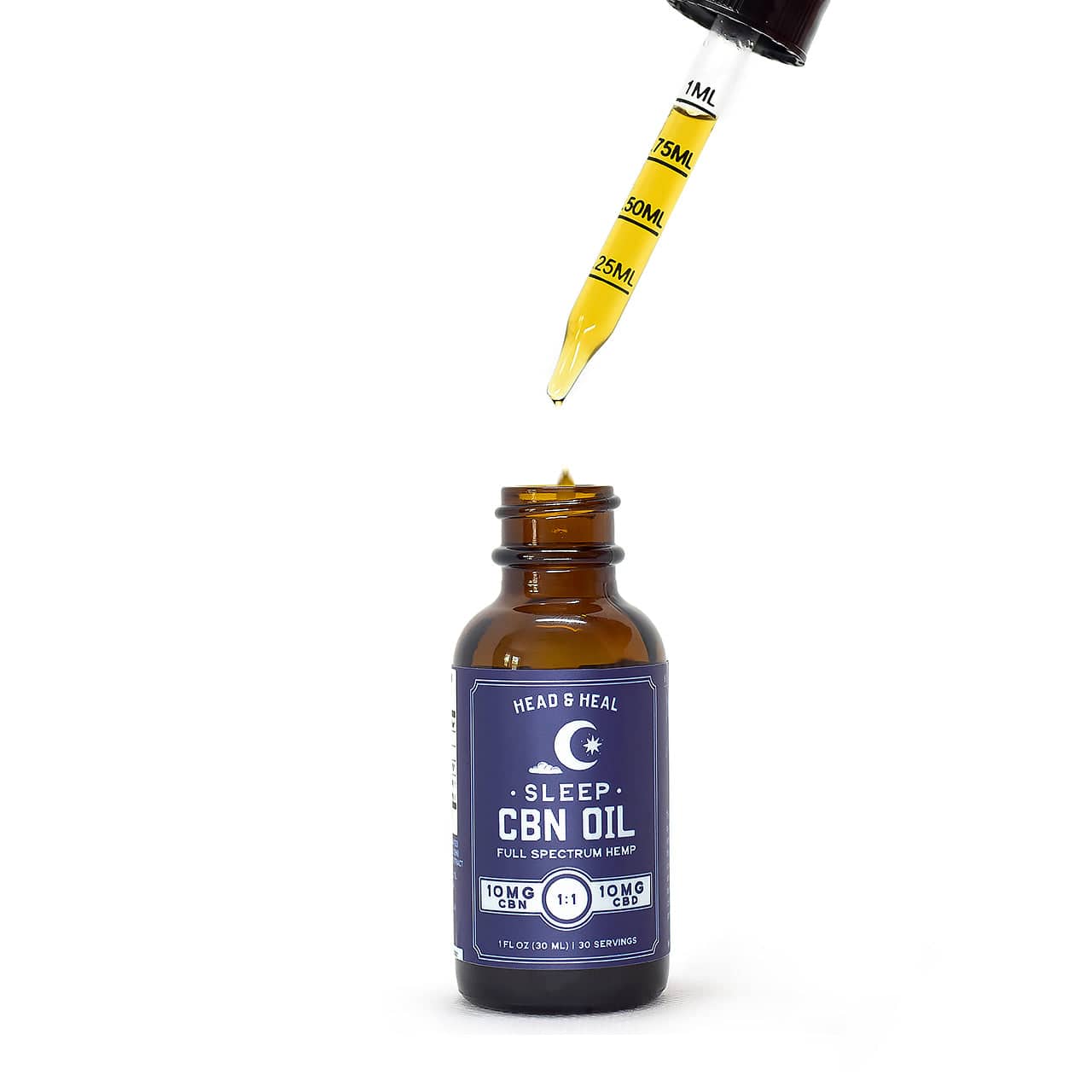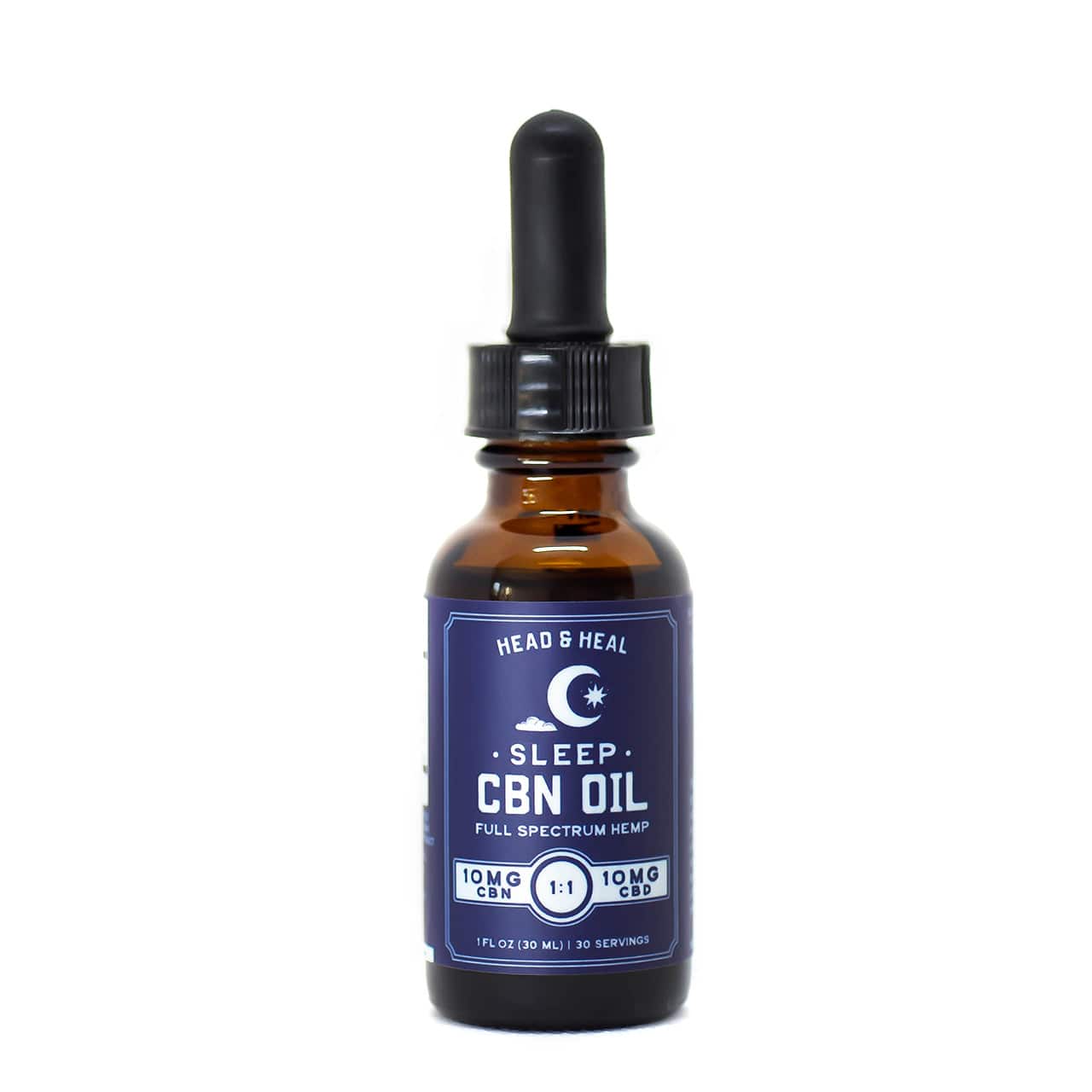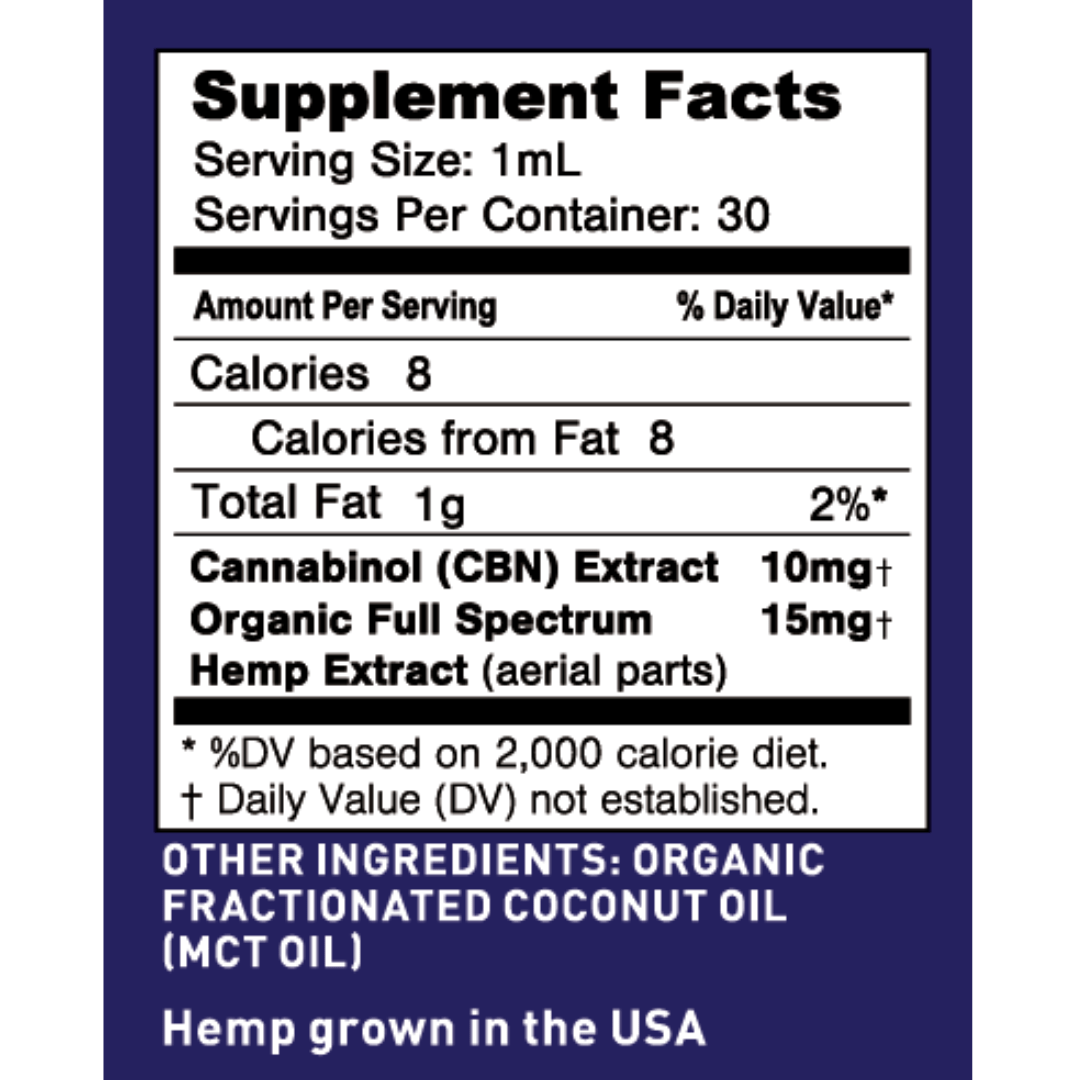 CBN is created by the oxidation of THC-A. We've taken our full spectrum CBD oil and have added an extra 300mg of CBN to it, or 10mgs per serving, to aid in rest and relaxation. Take this oil 30 minutes before bed for a restful night of sleep. 
300mg CBN per bottle
300mg CBD per bottle

There are 30 droppers per bottle, so if you take a dropper every day, this bottle should last a month. 
*Some individuals could be sensitive to CBN and will benefit from less milligrams. Try to start low and slow and find what is right for you.

We're proud to have been recently featured by 10Buds for one of their top hemp sleep products! Check it out here: https://www.10buds.com/health/the-best-cannabis-and-hemp-sleep-products/
Additional Information
How to Use
We took our base full spectrum CBD oil and added 300mg of CBN to it.
Product Specs
300mg CBN per bottle
300mg CBD per bottle
10mg CBN & 10mg CBD per dropper
30 servings per bottle
Extracted utilizing USDA Organic Sugar Cane Ethanol
Contains less than 0.3% THC
Take 1 dropper 30 minutes before bed.
Our droppers have measurement lines on them at .25 ml, .5 ml, .75 ml, and 1 ml.
1 full dropper is equal to 1 ml.
There is 10 mg of CBN and 10mg of CBD per dropper.
To use, place desired amount of oil in your mouth then swallow.