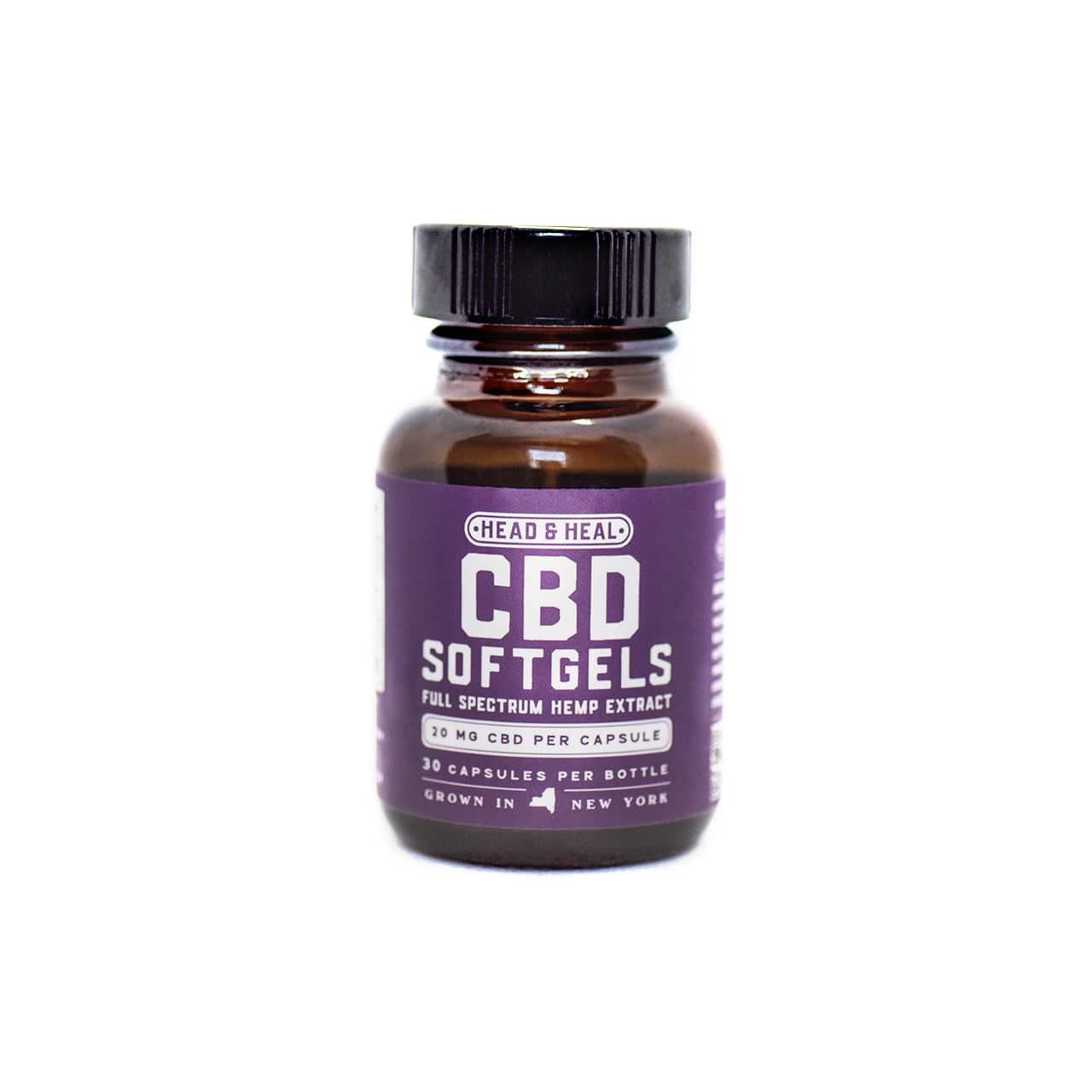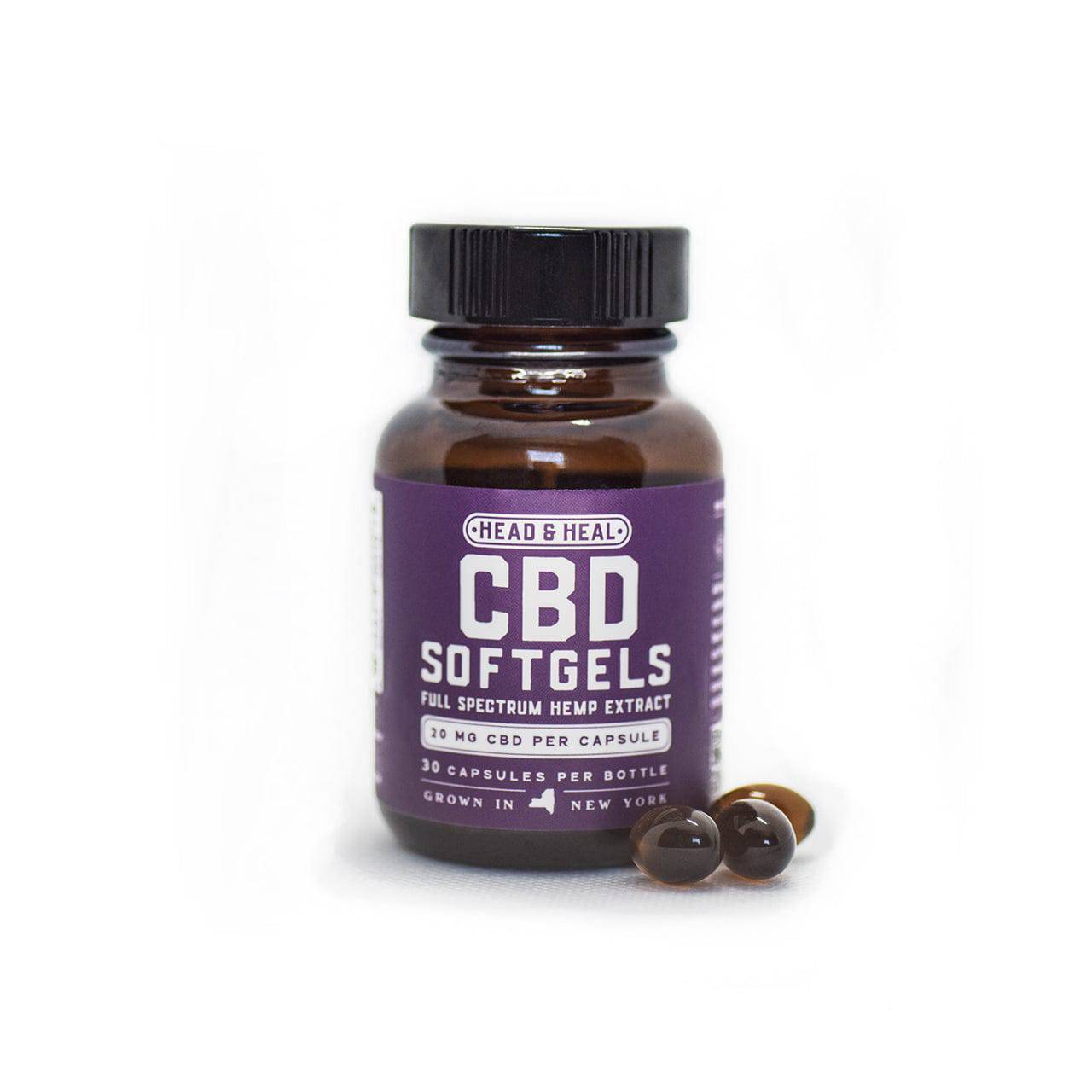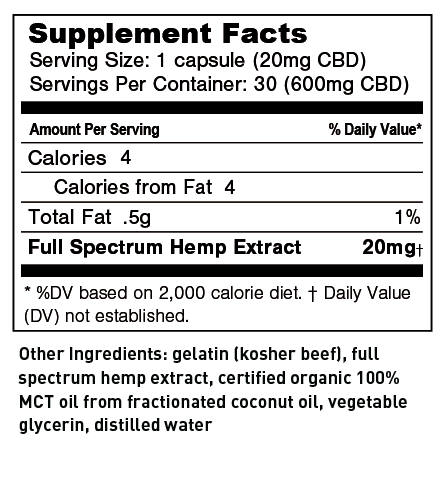 Our encapsulated CBD is an alternative to the 600mg tincture, providing a different delivery system with the same great results.
20mg per softgel
30 softgels per bottle
Additional Information
How to Use
With Head & Heal, you're going straight to the source - we grow, process, and bottle all of our products right on our farm. Our philosophy is rooted in supporting the health of both people and the planet, which is why we produce sustainable and high quality CBD oil that you can trust, day in and day out.
Ingredients: gelatin (kosher beef), full spectrum hemp extract, certified organic 100% MCT oil from fractionated coconut oil, vegetable glycerin, distilled water
Product Specs
20mg CBD per softgel
30 softgels per bottle
Unflavored
Extracted utilizing USDA Organic Sugar Cane Ethanol
Contains only naturally-occurring terpenes
All hemp grown on our farm in Cortland, NY
Contains less than 0.3% THC.
The most important thing with CBD is consistency. Find a time of the day when CBD fits into your routine.
1 softgel is equal to 20mg CBD
To use, swallow softgel with water
COMMON QUESTIONS?
Why would I take softgels over a CBD oil orally?
Softgels are great for those who do not like the taste of a CBD oil. We've encapsulated our 600mg formulation so that 1 capsule is equal to 1 dropper. There is 20mg of CBD per softgel.